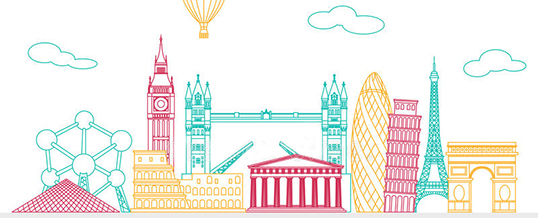 In mid October 2012, the European Commission organized a study tour to Brussels titled "EU Multilingualism and Translation – from policy to practice". Representatives of associations and universities from the territory of former Yugoslavia, Island, and Scotland participated in this event. Profis d.o.o. was among the translation agencies from Bosnia and Herzegovina that attended the event.
The study tour was aimed at allowing the participants to learn more about practical aspects of multilingualism and translation at the European level, and building a platform for interaction between European institutions and other European stakeholders in the field of university education, professional associations, and translation companies.
Additionally, this event was aimed at supporting and stimulating language markets in the participating countries and, in particular, encouraging the cooperation between different sectors and their future integration in a wider European economy.
The five-day program of this study visit included the briefing on the structure and organization of the European Union and its institutions, visit to the European Parliament, detailed information on the work methodology and scope of the Directorate General for Translation (DTG), and presentation of relevant statistics pertaining to the translation practice and translation industry.
This tour offered the opportunity to learn about the problems and difficulties encountered by major European translation companies, and the ways to address or resolve these problems.
What is interesting and significant is that in the times of general crisis and recession, the EU translation industry is doing well and is among a few industrial fields that has not experienced a downfall. In 2008, the estimated output of the translation industry amounted around EUR 8,4 billion; however, it is envisaged that the value would exceed EUR 15 billion by 2015, meaning that the annual growth rate is around 10%.
Altogether, this was a useful experience that made us realize that the European Union is willing to help and convey its knowledge to the people from our region, and that Bosnia and Herzegovina's accession to EU is possible but requires a lot of hard work, dedication, and fulfillment of many criteria.
Dario Jakovljevic
Manager
Profis d.o.o.
Share